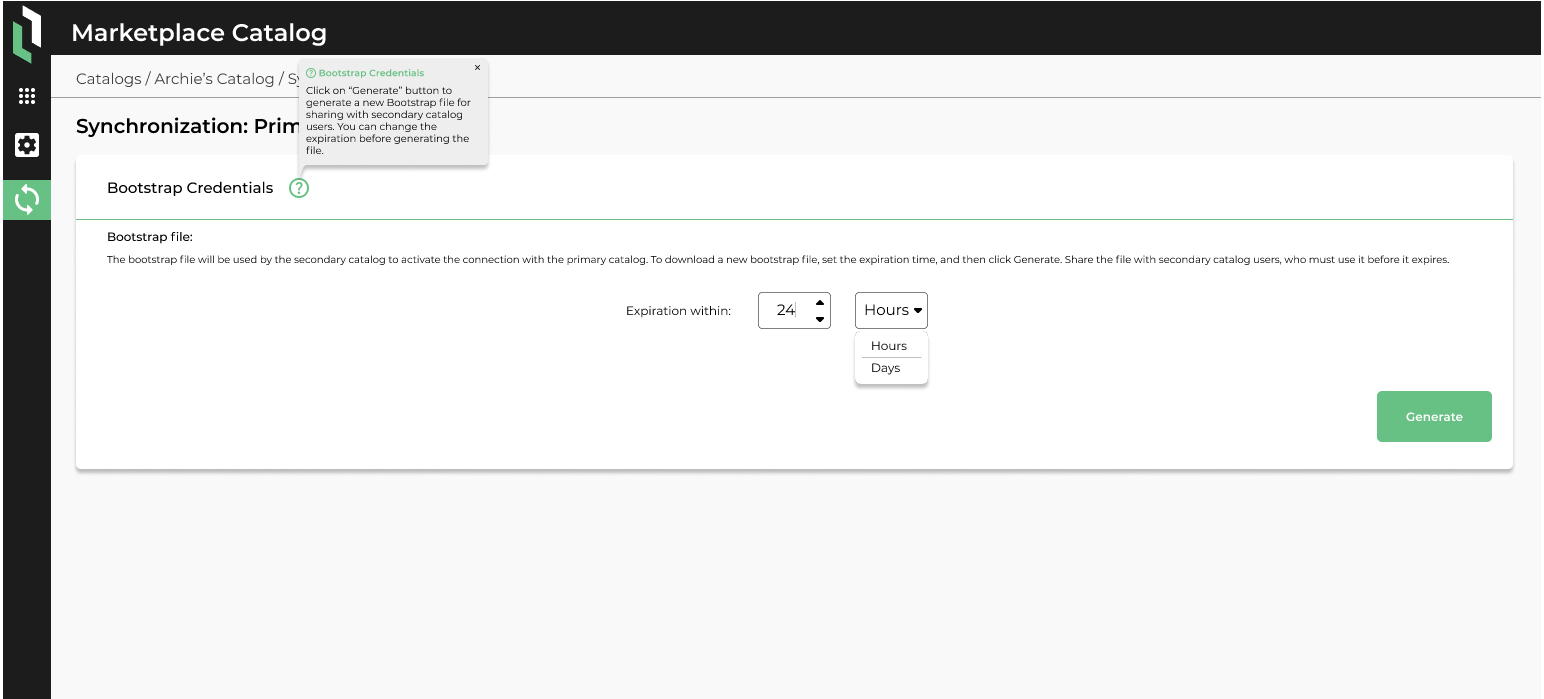 DATE:

AUTHOR:

Litmus Product Team
New Feature
Litmus Edge
Litmus Edge Manager
Litmus Edge Manager Introduces a Secure and Robust Method to Install and Update Applications to All Edge Devices
DATE:
AUTHOR: Litmus Product Team
Litmus Edge Manager Release 2.11.0 introduced a Synchronization feature as part of its Marketplace Catalog to help customers and distributors who manage a large number of sites and have to deploy a common set of edge applications to all the sites.
This feature allows the user to:
Centralize the deployment and availability of applications to all Litmus Edge instances, even if they are in air-gapped networks.

Create and distribute a new containerized application to multiple sites in a simple and scalable way.

Update a containerized application and send those updates securely to multiple sites.
How does the Synchronization feature work in Marketplace Catalog?
In a centralized location, the admin user who is responsible for distributing the applications creates a primary catalog. An end-user at an individual site creates a secondary catalog to synchronize with the primary catalog. The connection between the secondary and the primary catalog is secured and authenticated using a time-limited bootstrap file.

The end-user can synchronize the secondary catalog with the primary to receive new applications or updates to existing applications.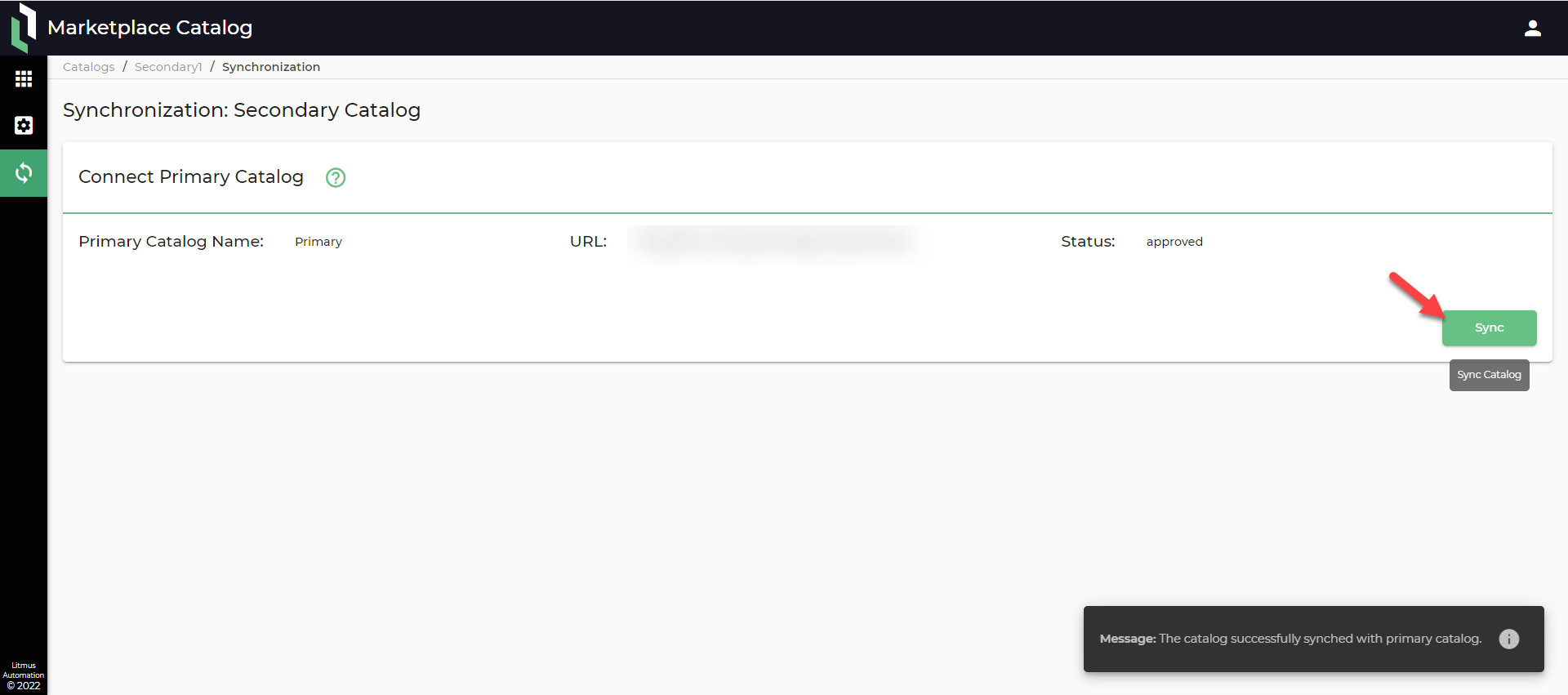 Once the catalogs are synchronized, the secondary catalog will contain the same applications and registries as the primary catalog. The synchronization feature ensures that all sites have the same applications that can be deployed to edge devices - reducing maintenance and troubleshooting overheads for local IT teams.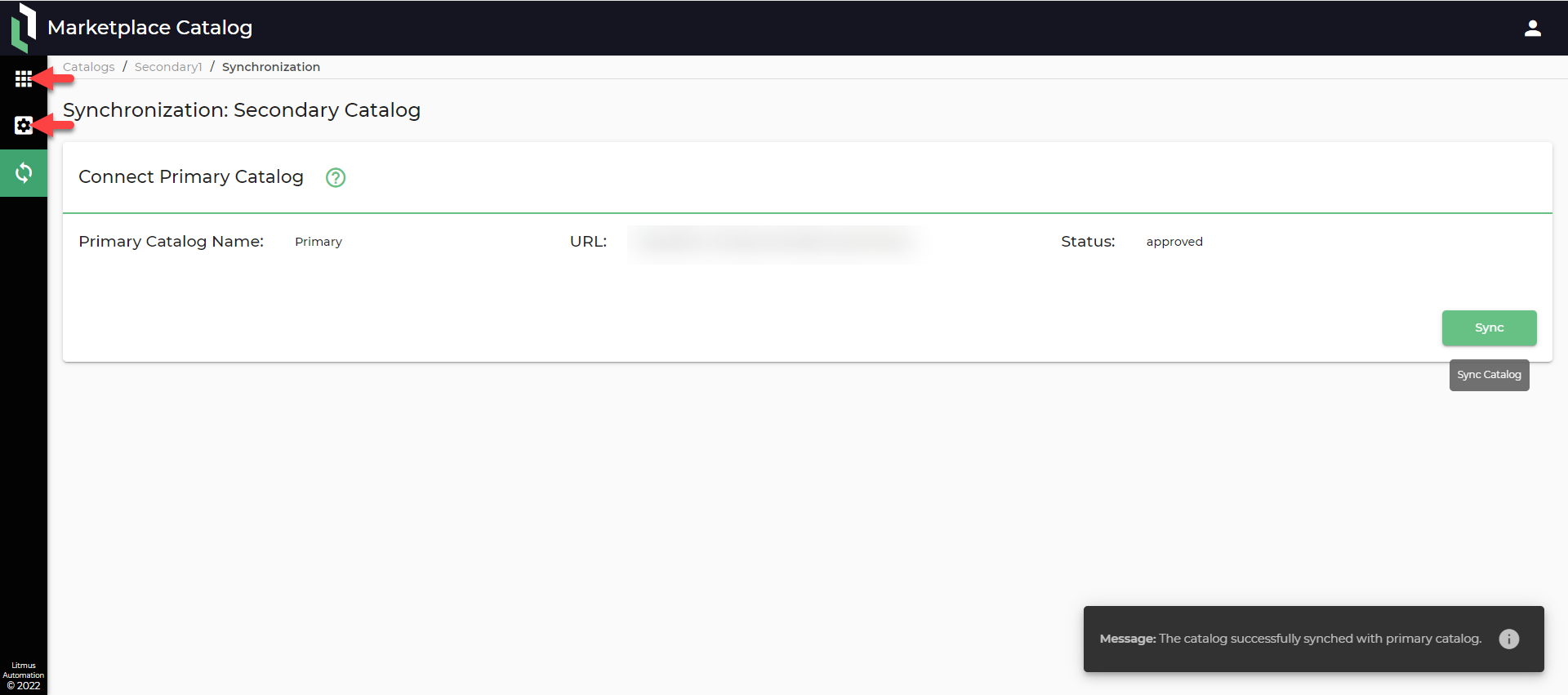 Learn more
Check out our documentation for more information.
What's next
Subscribe to our updates to stay on top of product news, latest releases, bug fixes and more. Tell us what you think about this feature in Ideas and Feedback.