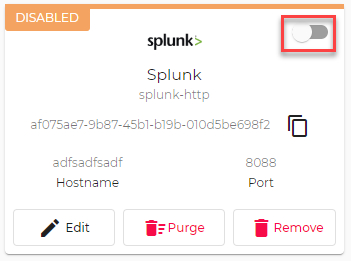 DATE:

AUTHOR:

Litmus Product Team
Enterprise Connectivity
Litmus Edge
Real-time Analytics
Did you know Litmus Edge can connect and exchange data with Splunk?
DATE:
AUTHOR: Litmus Product Team
Splunk is a widely used enterprise data platform. Now Litmus Edge makes it really easy for operational technology (OT) data from the plant floors to directly interact with Splunk so that your enterprise teams can further up their game in ensuring manufacturing resilience.
From enhancing security postures to improving visibility of the plant floor, Litmus Edge can feed OT data to Splunk and exchange messages to help with real-time actionable analytics, both in your sites as well as at enterprise scale.
Learn how to integrate Splunk with Litmus Edge in just a few simple steps.
Subscribe to our announcements to stay updated on our most recent updates, bug fixes, and what's coming next.