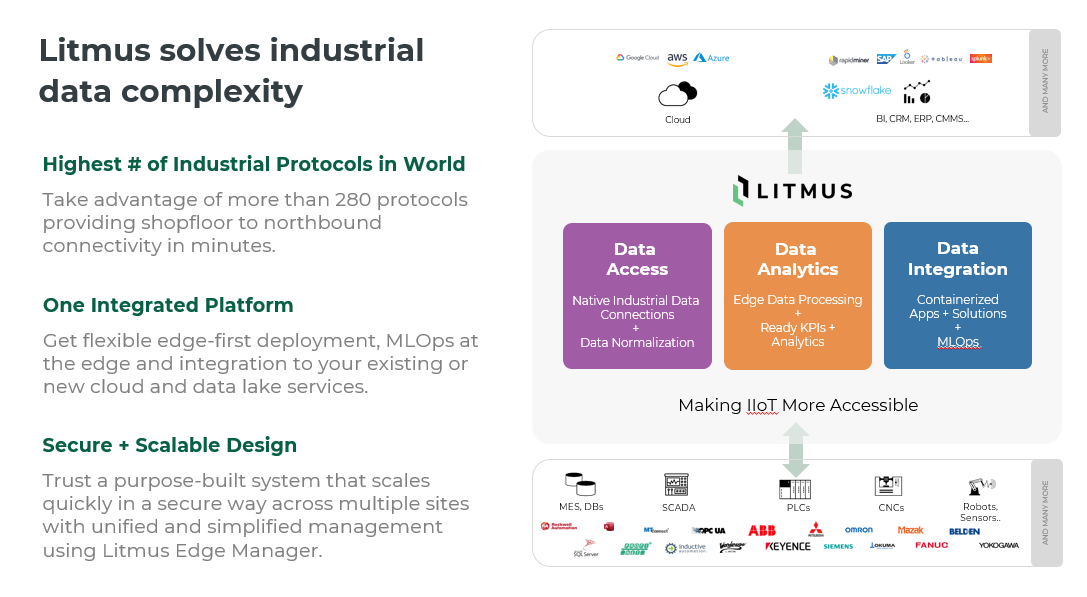 DATE:

AUTHOR:

Litmus Product Team

RELATED ROADMAP ITEMS:
Can you spot your favorite enterprise tool in our northbound integrations ?
DATE:
AUTHOR: Litmus Product Team
What's your favorite enterprise tool?
Is it Snowflake, MongoDB, Splunk, or something else?
Litmus Edge supports a wide range of northbound integrations so you can seamlessly integrate your operational data with the enterprise.
Checkout our Integration page for more information.
And if you do not spot your tool, all you need to do is submit an idea.
Subscribe to Litmus Edge Announcements to stay on top of what's coming next, our latest releases, bug fixes, and more. Let's dream and do more with data together.