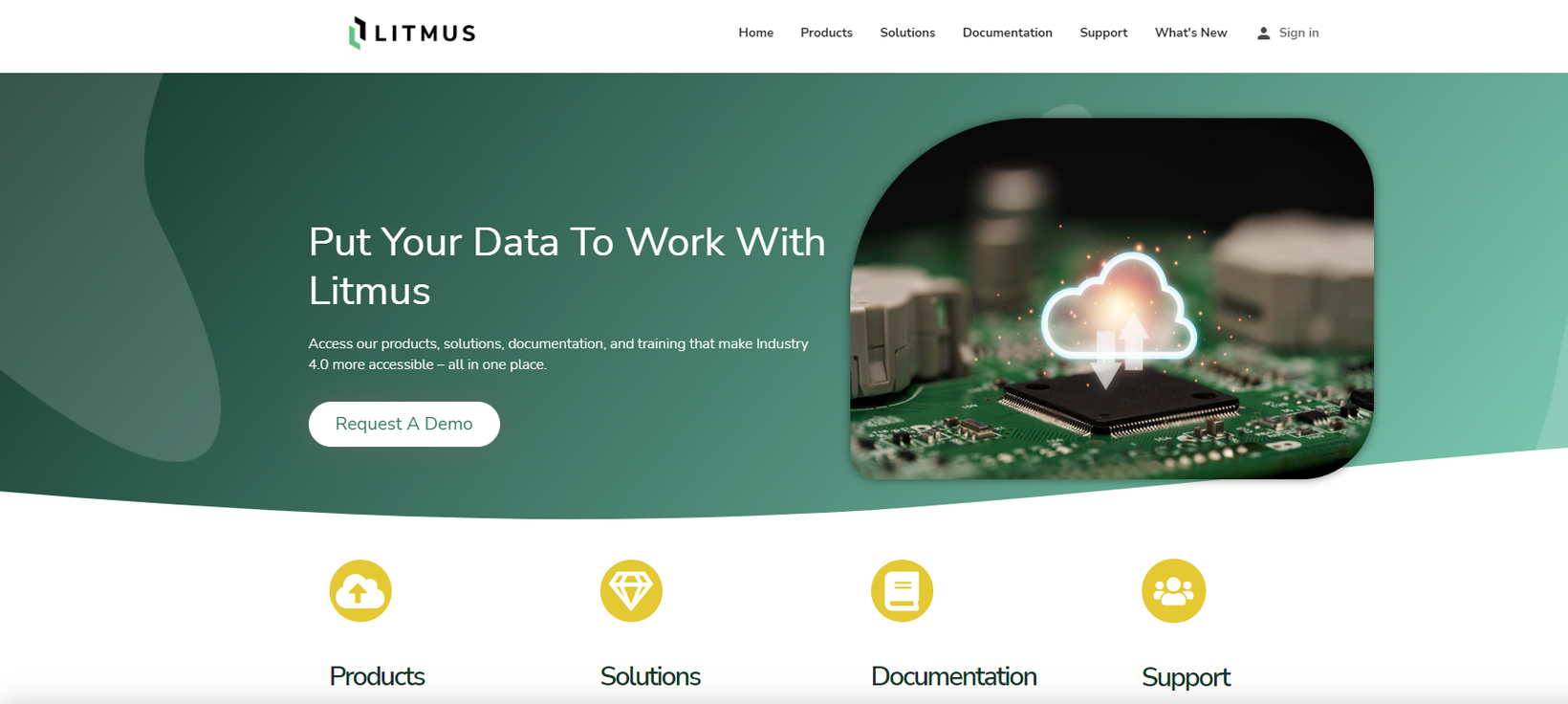 DATE:

AUTHOR:

Litmus Product Team
Solutions
Litmus Edge
Litmus Edge Manager
Application
Litmus announces the Central Portal - a big step towards making IIoT even more accessible
DATE:
AUTHOR: Litmus Product Team
With a mission to further simplify the customer journey, today Litmus announces the launch of the Central Portal. The Central Portal will allow users to learn more about our products, experience them hands-on, and even purchase and maintain licenses on-the-go.
The Central Portal is a one-stop self-serviceable portal that is designed to meet the needs of our users wherever they are on their journey with our products.  
The portal takes self-serviceability to the next level with all of the below and more:
Purchase

Quotation for Site based plan  

Product Downloads, Updates 

License Management  

Customer Success  
Resource Access 

Live Chat Support 
Private Sandbox deployment of Litmus Edge 
Single Sign on for all Litmus interfaces 
Documentation  

Litmus Academy  
Updates & Announcements 

 What's next? 
Subscribe to our announcements to get the latest on our products, bug fixes, and what's coming next.